Alto-Extremo NeoFlex L Isolation Feet
The middle class, if you can claim this about a reference absorber. Here, a low profile is combined with a very high load. A technical challenge, and this was perfectly implemented. The function has not modified, it also can be infinitely adjusted in height. Two extremely strong Neodym magnets hold the weight of the overlying Hifi-device. Thus, the NeoFlex L perfectly decouples from the ground. The NeoFlex L is an ideal tool to optimize your High-End system.
Technical Information

Dimensions:
40 mm high
64 mm diameter
Load capacity:
1,2 – 8,0 kg per absorber
Suitability Table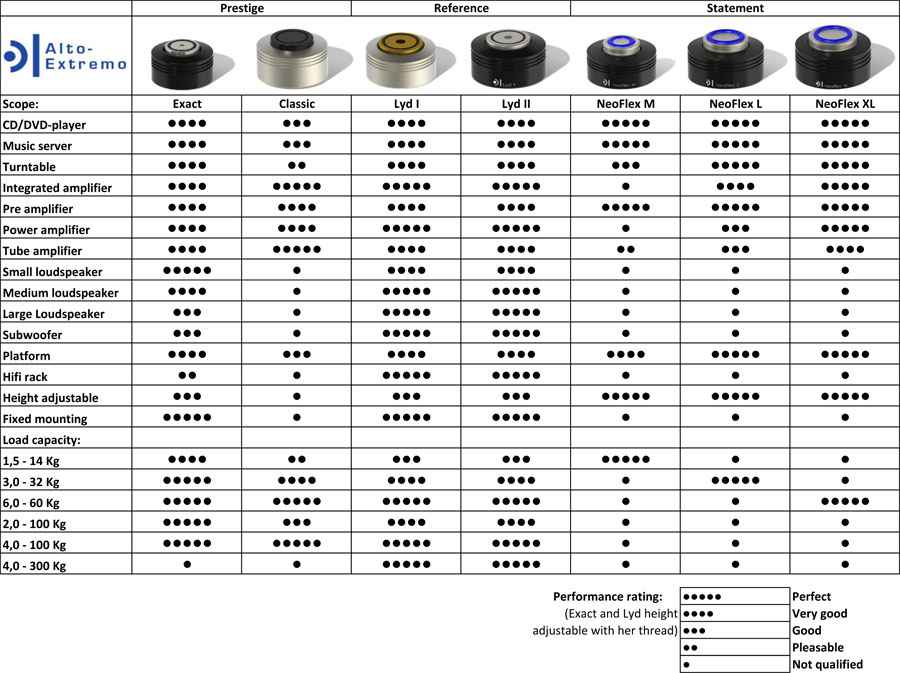 Contact Us to book a demo in our Elland Listening room.