Alto-Extremo Lyd II Isolation Feet
The best Non Magnetic absorber ever known. Optic, haptic and function are precised. This is one absorber that does justice to its name. It works optimally under devices and speakers . Even with more difficult floor surfaces, such as older floors or glass racks, the Lyd II is the best choice.
Technical Information

Dimensions:
42 mm high
64 mm diameter
with M8 thread
Load capacity:
100 kg per absorber
Suitability Table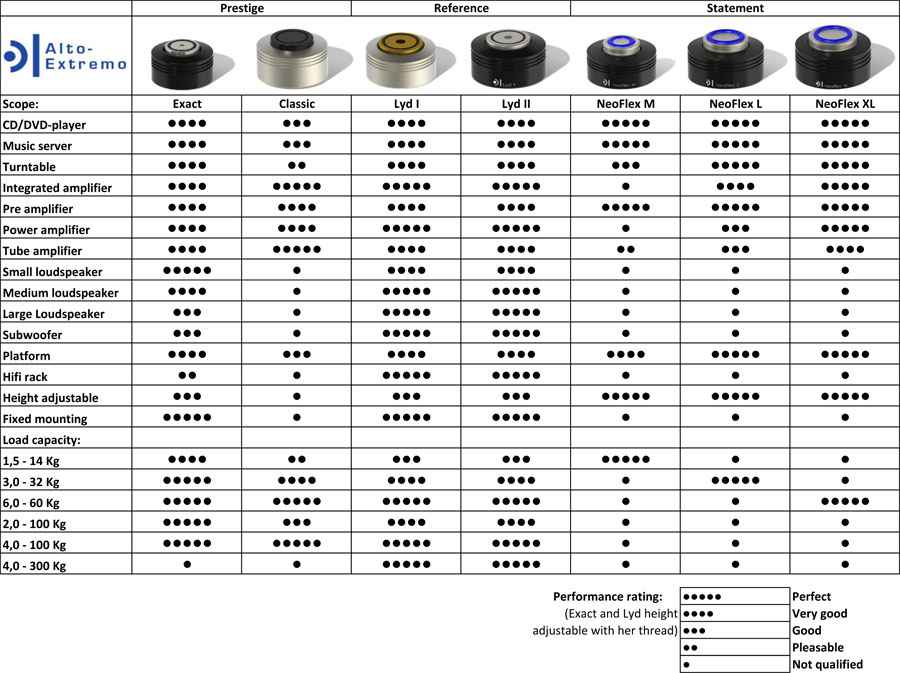 Contact Us to book a demo in our Elland Listening room.